Avoid Bad Life
CHOOSE GOOD LIFE COFFEE
Get 15% Off Your First Order
EMBRACE A BETTER BREW
TRY GOOD LIFE COFFEE
Thinking of buying just any coffee beans? Think again, as life is too brief to endure mediocre brews. Venture into the aromatic sanctuary of GOOD LIFE, where each bean delivers a voyage of unmatched taste and quality, that beckons you towards a richer, more fulfilling coffee experience.
UNRIVALED FLAVOUR, ETHICAL SOURCING YOU CAN TASTE THE DIFFERENCE
We pride ourselves on sourcing only the finest, ethically-grown beans. Roasted to perfection, we're not just carbon-neutral — we're flavour-maximal. GOOD LIFE is a cup that respects our planet and delights your palate.
GOOD LIFE PROMISE
Not quite right? In the unlikely event that you don't enjoy your coffee, our team will send you a delicious alternative to try, free of charge.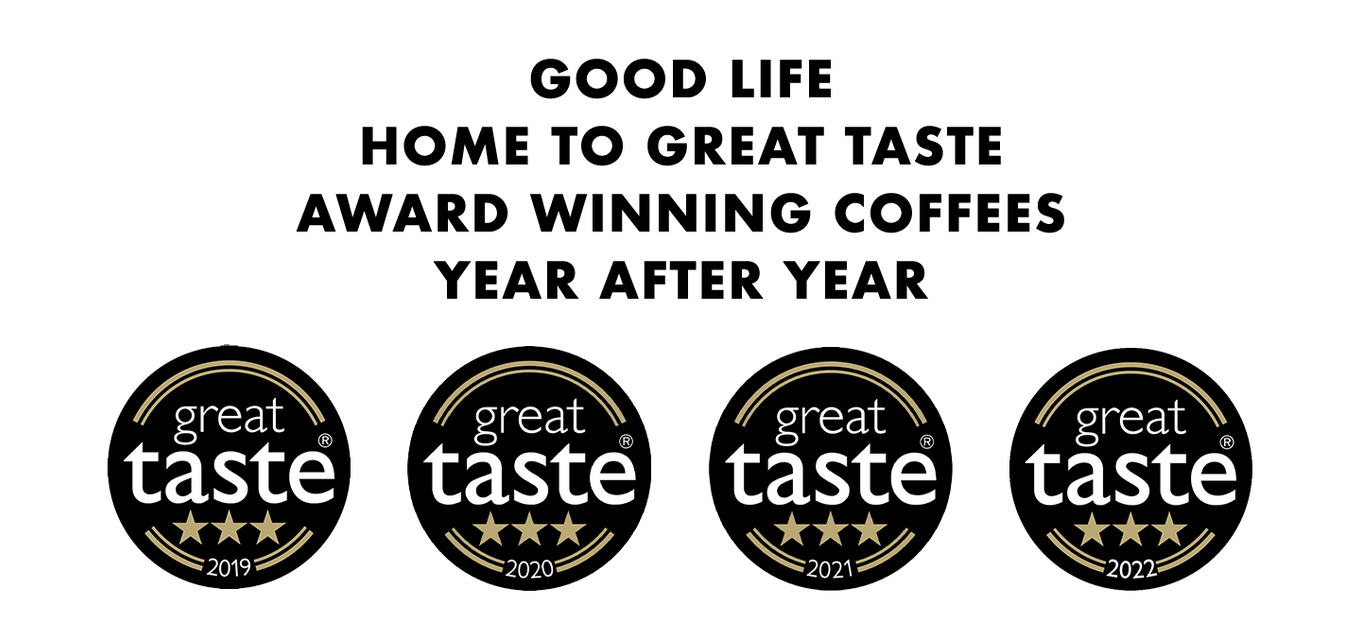 STILL ON THE FENCE?
Let's make it personal. For the curious minds ready to elevate their morning routine, we're offering an irresistible 15% discount on your first taste of the GOOD LIFE. What awaits is not just a brew, but an exhilarating journey of flavours to kickstart your day.

Experience GOOD LIFE and embrace a brighter, tastier coffee routine. Ready to swap the mundane for a cup of the extraordinary?